What's the Difference Between Medical, Cosmetic & Surgical Dermatology?
September 25, 2021 by VitalSkin Dermatology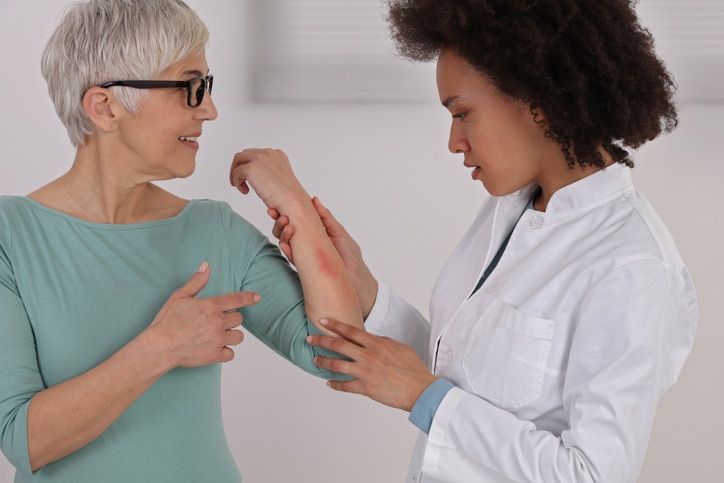 As you likely know, a dermatologist is a doctor who specializes in treating the skin. Within the larger category of dermatology, however, there are specialist categories that address the treatment of the skin in different ways: Cosmetic, medical and surgical dermatology. You may have encountered all three but may not be certain which is right for you. What are medical, cosmetic, and surgical dermatology, and how do they differ? Perhaps most importantly, which form of dermatology is the one that can best benefit you and your needs?
Medical Dermatology
Medical dermatology primarily involves the diagnosis and treatment of medical conditions involving the skin. Some of the most common conditions addressed by medical dermatology include eczema, acne and psoriasis. Medical dermatology is also commonly used to screen patients for pre-cancerous and cancerous growths. Since medical dermatology involves required medical treatment, it is very often covered by insurance.
Cosmetic Dermatology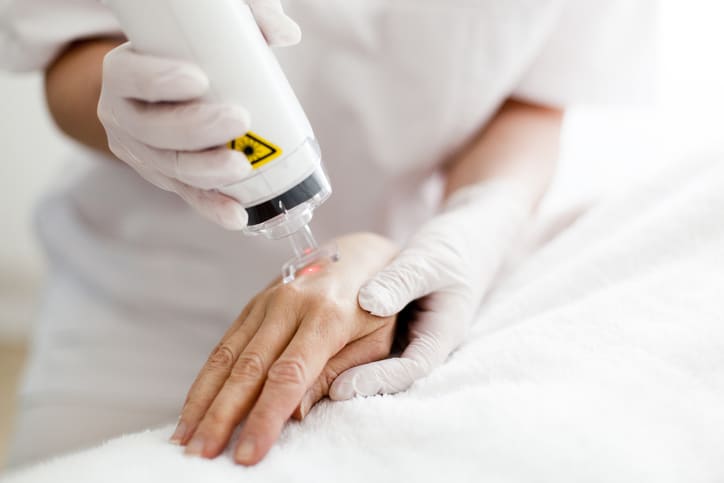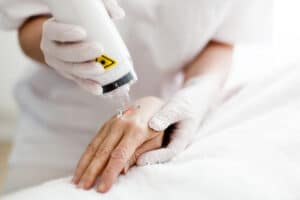 Cosmetic dermatology is primarily used to improve the look and aesthetic of skin. It can address some of the same conditions addressed by medical dermatology, such as acne, but its focus is on ameliorating the after effects of a condition rather than treating the condition itself. Cosmetic dermatology is commonly used to address scarring, discoloration and the effects of aging on the skin. Cosmetic dermatology is not medically necessary in most cases, so it is not often covered by a patient's insurance plan. Common cosmetic dermatology procedures include:
Surgical Dermatology
Surgical dermatology is not as common as either medical or cosmetic dermatology. This dermatology specialty involves the removal and excision of tumors, moles and cancers, and includes any procedure that requires anesthesia or incision. In recent years, surgical advancements in dermatology have made procedures much less invasive and leave patients with much faster recovery periods post-surgery.
Which Type of Dermatology is Right for You?
Any patient who is concerned about signs of cancer in the skin should consult with a medical dermatologist. Medical dermatologists are the primary line of defense against skin cancers. Those who have experienced a good deal of sun exposure should receive annual screenings for cancers by a medical dermatologist. Medical dermatologists are also the right fit for any patient experiencing uncomfortable rashes or reactions in the skin.
Patients who require the removal of moles, cysts, or tumors need to consult with a surgical dermatologist. Referral to these specialists will often come after a patient has consulted with a medical dermatologist.
Patients who want to look and feel younger can benefit most from consulting with a cosmetic dermatologist. These doctors can offer the widest range of treatment for improving the texture, tone, and quality of a patient's skin. Treatments offered by cosmetic dermatologists range from Botox for wrinkles to fillers that address sagging and loss of volume in the skin. Cosmetic dermatology practices also often offer medical-grade skin treatments that far outperform similar treatments administered in non-medical spas. Seeing a cosmetic dermatologist goes beyond the medical, helping to improve a patient's confidence and sense of well-being.
If you are ready to look and feel younger and wish to consult with a cosmetic dermatologist or are experiencing a skin condition that you feel requires a medical dermatologist, contact the experts at VitalSkin Dermatology. We can connect you with the dermatology expertise you need to have glowing, healthy and vibrant skin.