Dermatology + Aesthetics – Bucktown Recognized as a Top 500 Status Partner and Top 10 Location in Illinois by Allergan Aesthetics
August 3, 2023 by Adam.lueken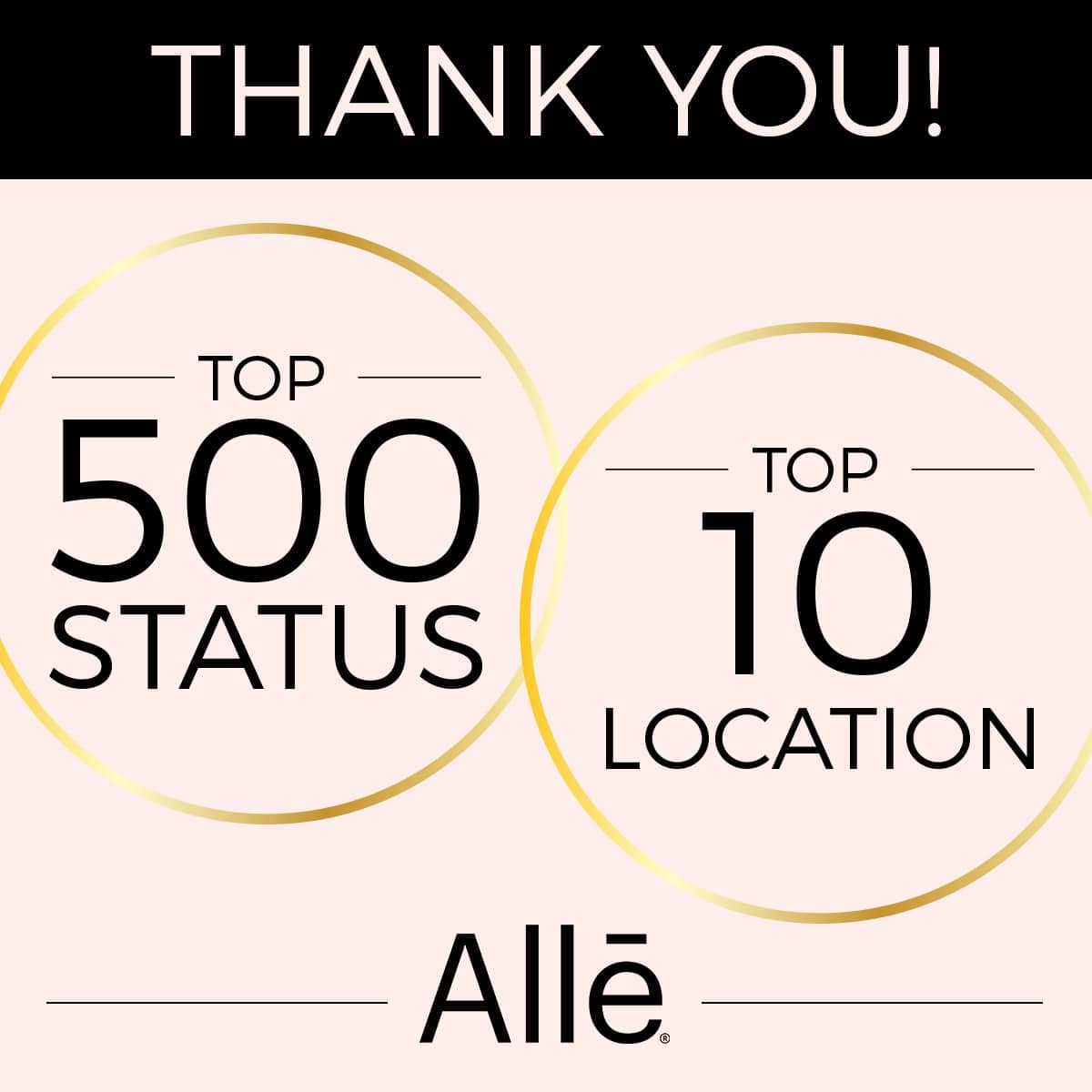 Recently, Dermatology + Aesthetics – Bucktown was named a Top 500 Status Partner by Allergan Aesthetics. This means out of more than 30,000 partner practices in the U.S., D+A Bucktown is among the top 500 in providing Allergan cosmetic products. D+A Bucktown was also recognized as a Top 10 Allergan Location in the state of Illinois.
Allergan Aesthetics develops, manufactures and markets a wide portfolio of leading facial injectables, body contouring, plastics, skin care and more, including brands such as Botox, Juvéderm, Kybella, CoolSculpting, SkinMedica and many others. Through the Alle loyalty program, cosmetic and aesthetic practices across the country partner with Allergan to help more patients enjoy the rejuvenating benefits these products can provide.
Each year, Allergan awards aesthetics practices nationwide through its "Allergan Partner Privileges" program, which awards status levels to practices based on the volume of Allergan products provided to patients. The more Allergan products and services provided reflect the high qualifications, training and experience of the team at D+A Bucktown. Being a top-status partner means being in elite company with the top aesthetic practices in the country.
D+A Bucktown is excited to partner with Allergan Aesthetics and provide the latest, cutting-edge aesthetic products and services to patients. To schedule an appointment online at D+A Bucktown, click here or call (773) 276-1100. To learn more about the Alle loyalty program or to join, visit alle.com.