Aligned for Success
Our family-based approach puts dermatologists at the center of everything we do and provides a network of like-minded people with whom to collaborate and grow.
Growth with Confidence
By using stable capital and taking a long-term investment approach, VitalSkin is a reliable partner for physicians, management, and employees.
Freedom to Focus
VitalSkin minimizes operational aggravations, allowing dermatologists the time to focus on patient care and practice growth – in whatever balance they choose.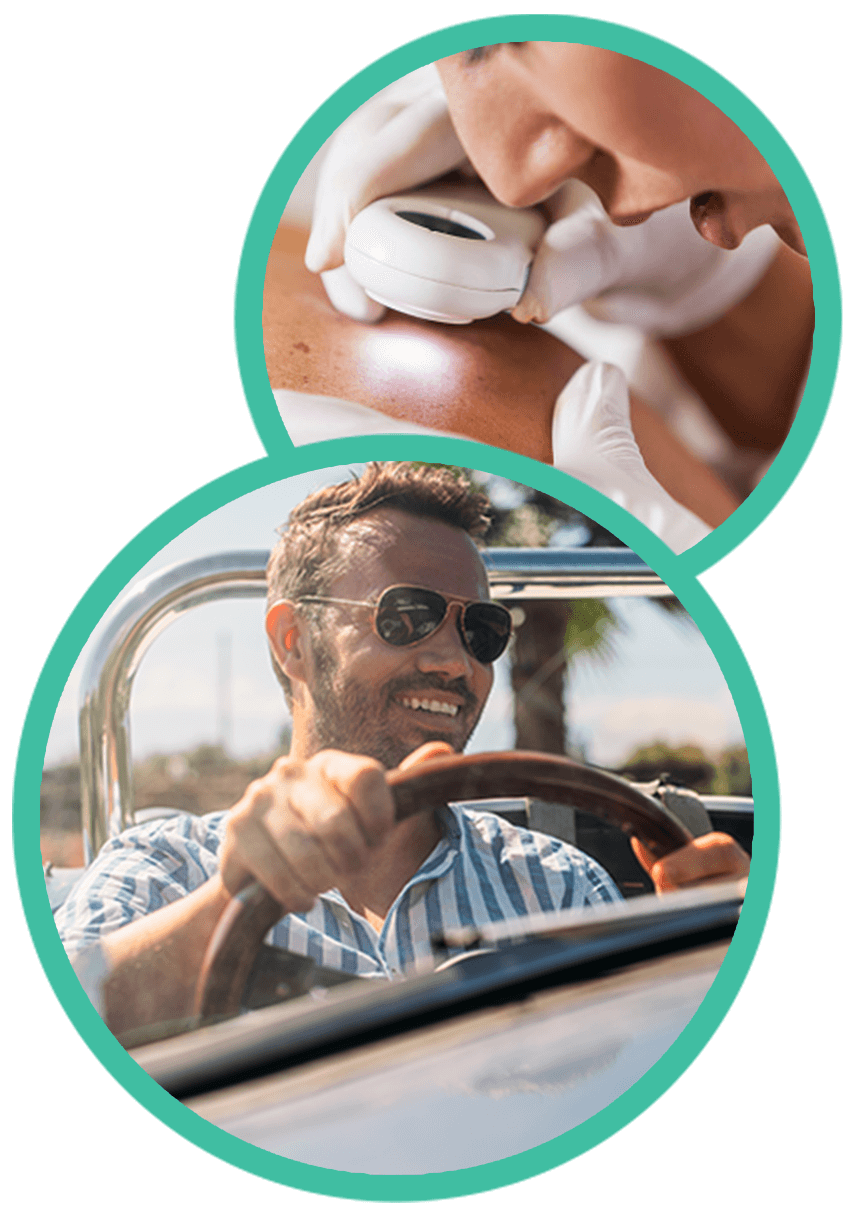 Aligned with Physician Goals.
Designed to be the Relationship You Need.
At VitalSkin Dermatology, we're a practice growth partner that's focused on you – the dermatologist. We're passionate about aligning in strong relationships with physician-owners to optimize the unique long-term financial, patient care, and lifestyle goals of each one.
Our physician-first focus is the foundation of our business and operating model. Ultimately, we believe that by serving dermatologists, we can free you up to deliver the best possible care and experience to your patients.
Learn more about what makes us different.
Selling Your
Dermatology Practice.
With our years of experience in operating medical practices and health systems, we know there's no 'best' way to sell your practice. It's a big decision; and we understand you're entering unfamiliar territory. That's why our approach to help you make a good decision is to provide answers and access to take some of the mystery out of a very big life decision.
Access to the leaders and decision-makers who will be your future practice management partners is also important. Our senior leadership is available to talk about the selling process, but more importantly, your practice goals and whether VitalSkin Dermatology is the right partner for you.
Learn More about Selling Your Practice.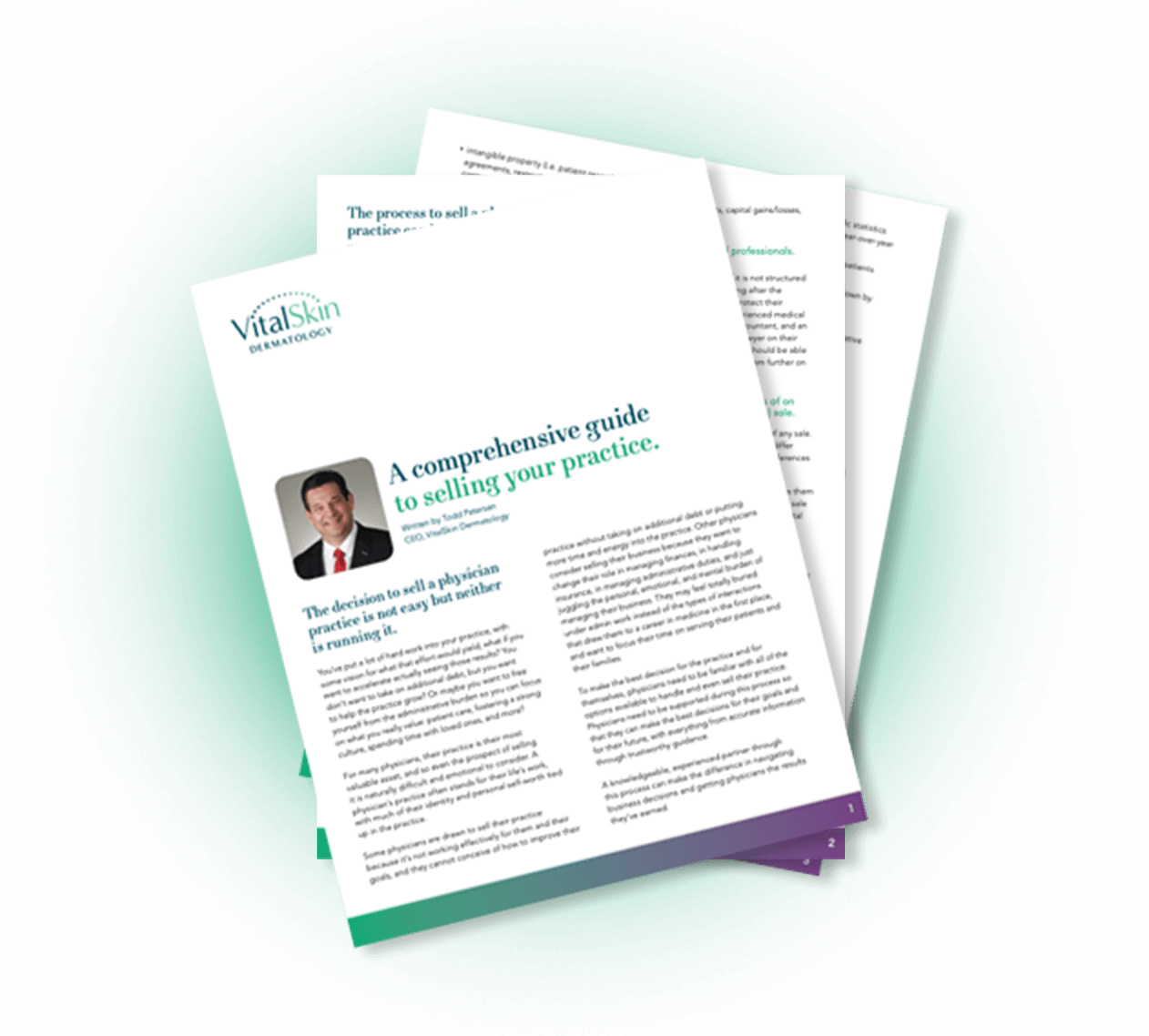 Start by getting answers and information about the process, metrics, and terminology of selling your practice by downloading our free guide titled A Comprehensive Guide to Selling Your Practice. Fill out the form below to download the guide.
At VitalSkin Dermatology, we're always looking for ways to add to our team of experts. Learn more about what it's like to partner with us and see what professional opportunities are available.
Questions & Answers: Ask Todd
Need answers? Here's a great place to start with any questions you have may about selling your practice or about VitalSkin Dermatology's physician-aligned approach.
With over two decades of C-suite experience in medical practice, health systems, and health insurance, Todd Petersen is an expert in aligning with physicians, creating growth opportunities, improving operations, and building teams and partnerships.
Learn more about what makes us different from other practice management dermatology companies.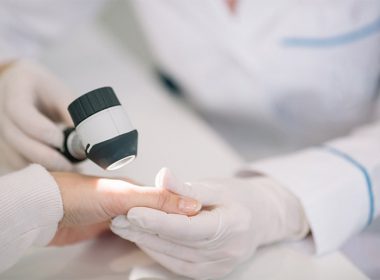 Safeguard Your Practice From a Data Breach
It seems like every week I hear of another data breach. In 2019 alone there were several major data breach announcements that caught the world's attention, including: Capital One, Evite, Facebook, Door Dash, T-Mobile, Georgia Tech, Wawa, and many more. While these massive data breaches are what grab headlines, most data breaches actually occur with…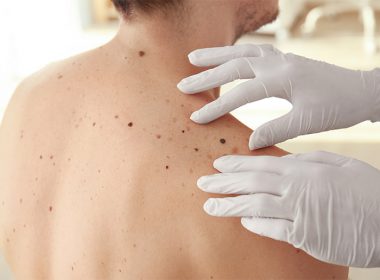 Why are so many physicians selling their practices?
A growing number of dermatologists are selling their practices, with several factors driving this trend. If you currently own or are thinking of starting your own practice, understanding the current practice landscape, trends, and options can help you make the best-informed decisions for your and career. Age The most prevalent reason for selling a practice…
Stay connected with VitalSkin Dermatology!
Sign up to receive our newsletter.