How to Get Rid of Forehead Wrinkles
November 18, 2021 by VitalSkin Dermatology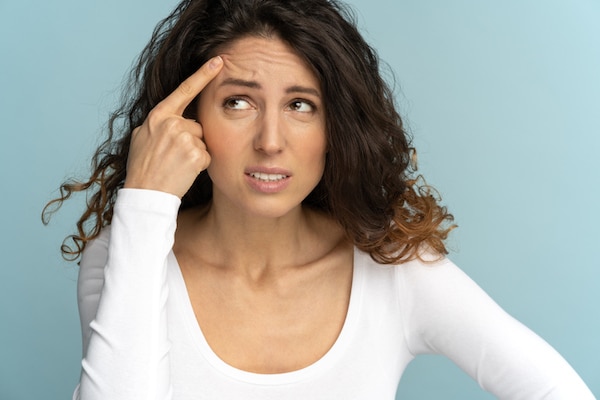 Forehead wrinkles are a frustration for many. You can have few expression lines or wrinkles on the rest of your face, but deep furrows above the brow. These annoying creases can add age to your face, making you look older than you really are.
While these wrinkles can seem unconquerable, the world of cosmetic dermatology has made some serious inroads when it comes to treating these frustrating wrinkles. If you have forehead wrinkles that you would like to see disappear, there are steps you can take in partnership with a dermatologist to address this issue. The following are the latest techniques for treating and erasing even the most stubborn forehead wrinkles.
Tip #1 – Moisturize and wear sunscreen every day.
This one is a given. The first and most proactive step you can take in caring for your skin and limiting the development of wrinkles is to moisturize and wear sunscreen each day. Proper skin protection can slow the development of wrinkles, for one. Plus, even if you've been remiss in your application of moisturizer and sunscreen, proper skin care can ameliorate the appearance of wrinkles to a degree and improve the appearance of your forehead wrinkles.
Tip #2 – Use retinoids.
Applying retinoid products to the skin on a regular basis encourages the production of collagen in the skin and improves the tone and appearance of the skin. These products come in a wide range of concentrations — your dermatologist is the best person to determine which is best for your particular situation. So-called OTC retinol products can do some good, but the most effective retinoids are typically prescription-strength and available from your dermatologist. Keep in mind, too, that some retinoid products can be problematic for individuals with darker skin tones. Working in close partnership with your dermatologist is the best way to find the treatment that works for you.
Tip #3 – Explore cosmetic dermatology skin treatments.
There are a wide array of treatments your cosmetic dermatologist can use to reduce the appearance of your forehead wrinkles. While topical treatments can improve the appearance of these wrinkles to a degree, these treatments can start to actually address the wrinkles themselves. In some cases, these treatments can almost completely eliminate forehead wrinkles. Treatments to consider include:
Laser Treatments – Laser treatments done in-house at your cosmetic dermatologist's office are another way to improve the look and tone of your forehead. While these methods may not deliver the results that injectables might, they are more effective typically than topical treatments and can significantly resurface the skin and improve skin tone to lessen the appearance of wrinkles.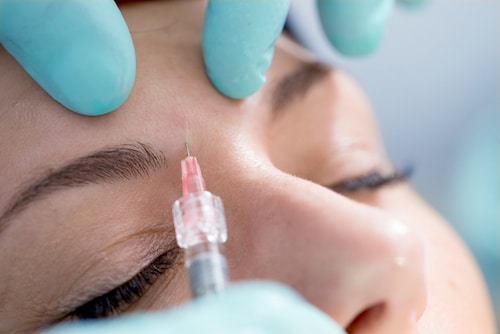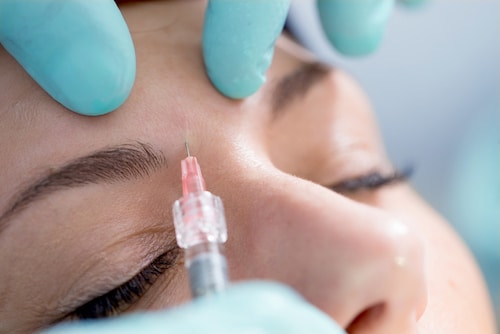 treatment for forehead wrinkles
Injectables – Injectables such as Botox are one of the most effective methods for addressing forehead wrinkles. Botox in particular works by neutralizing the muscles in the forehead that create and exacerbate forehead wrinkles. Botox treatment can also work as a preventative measure to stop wrinkles from forming in the first place.
Dermal fillers, including hyaluronic acid fillers and PMMA fillers, can plump and smooth the skin in and around the furrows, creating fast results that can last months and, in some cases, years. Consult with your dermatologist to determine which filler is the best option for your forehead wrinkles.
Finally, take good care of yourself! Eating well, getting regular rest and consuming a healthy amount of water each day can all help to improve the appearance of your skin and any wrinkles you may have. If you want to learn more about how to treat your forehead wrinkles, get in touch with a dermatology professional today. In consultation with a cosmetic dermatologist, you can achieve a smoother, wrinkle-free forehead that leaves you looking and feeling like your best self.