Expanded Aesthetic Services Now Available at VitalSkin Champaign-Urbana
January 31, 2023 by Adam.lueken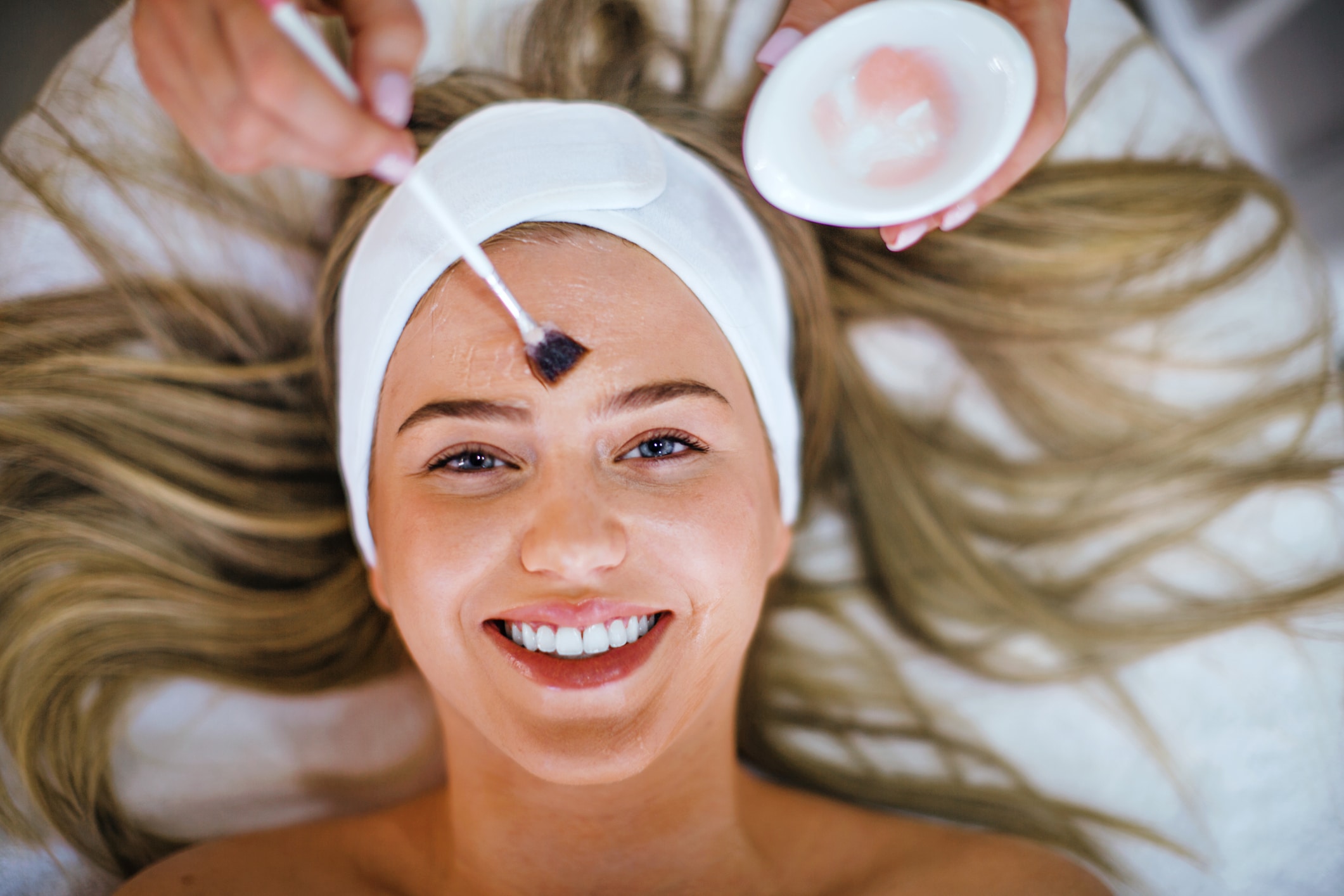 Along with medical dermatology care to keep your skin healthy, our team at VitalSkin Dermatology Champaign-Urbana has a variety of aesthetic and cosmetic services that can keep your skin looking beautiful and youthful. Whether you want to soften fine lines and wrinkles or improve scarring or skin damage, we can help!
In addition to dermal fillers and neurotoxins, we've expanded our team to now offer even more effective, cutting-edge aesthetic options. Here are some of our expanded aesthetic services now available:
VitalGlow Facial
The VitalGlow Facial is our signature medical-grade facial that is completely customizable for skin rejuvenation. It includes dermaplane, which exfoliates the top layer of dead skin cells and removes fine, vellus hair and hydrodermabrasion, which extracts, exfoliates, and infuses customized serums into the skin. To complete this invigorating facial, a jelly mask is applied and customized to your specific skin concerns. This invigorating treatment can help address hyperpigmentation, acne, roughness and skin unevenness.
Microneedling
Microneedling can decrease the appearance of sun damage, fine lines, wrinkles and acne scarring while improving the overall texture and smoothness of the skin. It delivers a pattern of tiny dots creating a natural wound-healing response without disturbing the surrounding skin. As these micro-columns heal, collagen synthesis and remodeling occur to produce smoother, brighter, more youthful-looking skin.
PRP for Hair Growth
Injecting platelet-rich plasma into the scalp nourishes hair follicles and stimulates new hair growth. You'll notice an improvement in the density and thickness of your existing hair.
Microneedling with PRP (Platelet Rich Plasma)
Also known as a "vampire facial" or "collagen induction therapy", PRP uses the patient's own platelets that are full of proteins called "growth factors" which accelerate the healing process in the skin. PRP is applied to the face, microneedling is then used to incur minor damage to the skin. The plasma then soaks into the skin to start the healing process and generate more collagen.
BBL
BBL is a laser treatment that can address a variety of concerns. It can assist in collagen production, improving acne, reducing hyperpigmentation, eliminating fine vessels that cause redness and promoting overall skin evenness. The result is a brighter, smoother, tighter and glowing complexion.
Laser Hair Reduction
Laser hair removal utilizes specific wavelengths of light that are drawn to the pigment at the "root" or bulb of the hair. The laser heats and destroys the hair follicle without damaging the surrounding skin, resulting in permanent hair reduction.
VI Peels
VI Peels are effective for addressing hyperpigmentation, acne and acne scarring, oily skin, melasma and other skin issues. A chemical peel uses acids that raise the acidity of the skin, which loosens the substance that adheres dead cells to healthier skin below.
HALO® Laser
The HALO laser is a hybrid of both a non-ablative and an ablative laser. Non-ablative lasers heat up the deeper layers of skin, but don't remove it, while ablative lasers do remove small channels from the topmost layer of skin. By combining these two techniques, patients can enjoy the effective results of the ablative laser with the easier recovery period offered by non-ablative lasers. The HALO laser can address a number of skin conditions, including fine lines and wrinkles, sun damage, scarring, uneven skin tone, large pores, rough texture and dull skin.
Kybella®
Kybella is a non-surgical intervention used to address that stubborn fat under the chin, also called double chin or turkey neck. Kybella is injected into the area, where it destroys fat and noticeably reduces the fullness under the chin.
Give us a call or schedule an appointment online today to learn more about these new services and how they can rejuvenate your skin!