Are Tanning Beds Really That Bad for Your Skin?
February 22, 2022 by VitalSkin Dermatology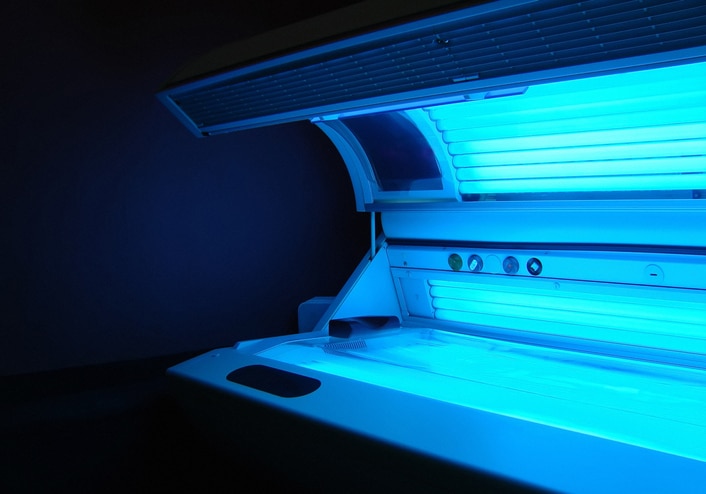 There is a popular myth that tanning beds are somehow better for your skin than the sun. Is this actually true? It is not. In fact, tanning beds may be worse for your skin than you realize, despite the popular 'wisdom' you may have heard along the way. Not only are tanning beds bad for your skin, they can also lead to injury, disease and more. Let's look at all of this in greater detail so that you have the information you need to make the most informed choices when it comes to tanning.
Tanning Beds and Skin Cancer
Let's start with perhaps the most serious issue. Using tanning beds is not a safer option than lying in the sun when it comes to skin cancer. Research has shown that just one indoor session with a tanning bed can increase the risk of developing this disease. According to research done by the American Academy of Dermatology, women who use indoor tanning devices before the age of 30 are six times more likely to develop the deadliest type of skin cancer, melanoma.
The FDA agrees—in fact, if you look closely at any commercial tanning bed, you will see a warning label stating the clear and known risks associated with these devices.
Tanning Beds and Aging
Some people also believe that using tanning beds won't age their skin as quickly as the sun. This is not true. In fact, the opposite is true. Tanning of any kind makes your skin age more quickly, leading to wrinkles, sagging and age spots. Extensive tanning indoors can increase these symptoms of aging and can also compound the 'leathery' look that some people get when they tan too much.
Injuries in Tanning Beds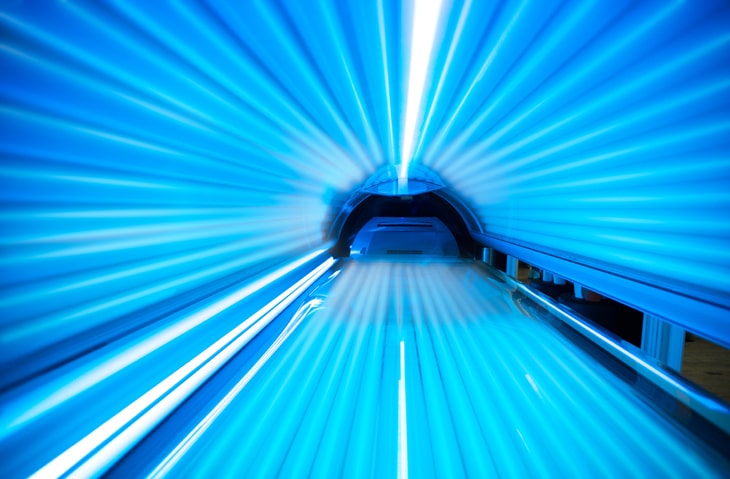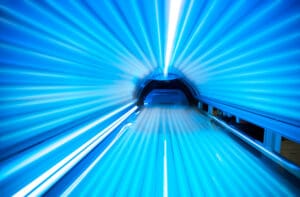 Many of us also don't realize that tanning beds often result in acute injuries as well, including burns, eye damage and even losing consciousness due to heat exposure.
Vitamin D – Another Myth
One increasingly popular reason some people are turning to tanning beds is that they believe these devices can provide them with Vitamin D. When humans don't get enough Vitamin D, they can experience a range of conditions, including malaise and depression. As a result, some turn to tanning beds as a way to get a 'dose.'
These beds, however, do not provide Vitamin D. Tanning beds use only UVA light. The sun, on the other hand, delivers UVA and UVB, and Vitamin D is only present in the latter.
Misinformation at Tanning Salons
Of course, part of the problem may be that consumers are getting a lot of misinformation from tanning salons themselves. This was on full display during research conducted by the US House of Representatives Committee on Energy and Commerce back in 2012. According to the report published by the Committee, tanning salon workers were found to often provide consumers with misleading or downright incorrect information. Salons not only downplayed or dismissed health concerns associated with tanning beds, but also attributed false health benefits to using the beds.
The verdict is in, and it's not positive. Tanning beds are, indeed, bad for your skin. If you have used indoor tanning beds and are concerned about the damage this exposure may have caused to your skin, get in touch with an experienced dermatologist today. They can advise you on next steps, provide skin care products that provide a more healthful alternative to tanning beds, and help assess and treat any medical concerns you may have.