Summer Sun: Melasma's Worst Enemy and Hydroquinone Alternatives
August 29, 2022 by Claire Ring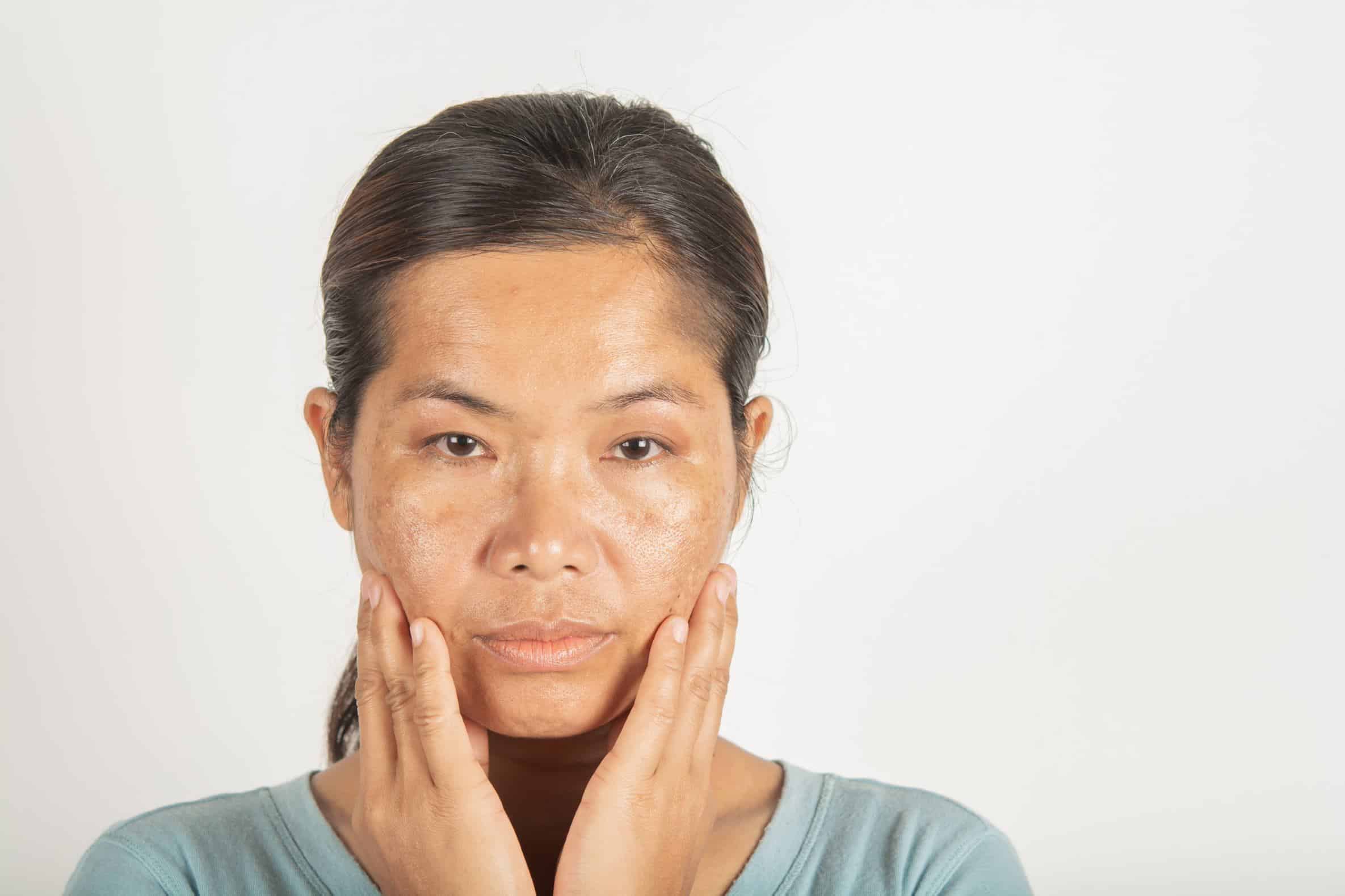 What is Melasma?
Although melasma is harmless, many people feel self-conscious by its uneven or blotchy appearance. This common skin condition causes symmetric, dark discoloration in areas that get sun exposure. There are two main risk factors for melasma: hormone changes and sun exposure. With the summer sun in full force, it is a great time to discuss the latter of these two risk factors and different treatment options for melasma.
How Can I Protect My Skin?
Keeping your skin protected in the summer is essential to prevent melasma from appearing or worsening. The most important tip is keeping your skin protected in the sun.  Sunglasses and hats can be wonderful additions to your summer wardrobe, as can broad-spectrum UVA/UVB sunscreen with a minimum of 5% zinc oxide (and 30 SPF) is a must. One of my favorite sunscreen lines is EltaMD. These sunscreens are affordable and each one contains zinc oxide.  Click here to view our EltaMD products.
Treatment Options for Melasma
In addition to these sun precautions, there are multiple treatments for melasma. One of the most common topical treatments is hydroquinone, which lightens the skin. Despite the fact that hydroquinone can be very effective, a condition known as "exogenous ochronosis" is a side effect of long-term use. This blue discoloration of the skin caused by improper use of hydroquinone. We recommend that hydroquinone be used for a few months and then discontinued for several months in order to prevent exogenous ochronosis. The sun will ultimately win the war against hydroquinone, which is why at Dermatology + Aesthetics, we recommend avoiding hydroquinone-containing products during the summer. 
Other Treatment Options
To supplement your melasma treatment during the summer, you can use several hydroquinone-free products. Even though these products don't contain hydroquinone, they can be just as effective and for some, even more effective. Products containing tranexamic acid (which is thought to reduce the production of melanin) such as SkinCeuticals Discoloration Defense or SkinMedica Lytera 2.0 have been shown to be effective in treating melasma. Arbutin is a derivative of hydroquinone that helps reduce discoloration but does not carry the same risk of exogenous ochronosis. Retinol is also used to exfoliate the skin. Both of these ingredients are present in Skin1765 Brighten Up Cream. Also, kojic acid is produced by certain types of fungi. It can decrease skin pigmentation and is found in our Skin1765 Brightening Pads, which make an easy addition to any skin regimen.
Shannon Driscoll is a board-certified Physician Assistant who practices general medical dermatology at VitalSkin affiliate, Dermatology + Aesthetics. Dermatology + Aesthetics is conveniently located in the Bucktown neighborhood of Chicago, IL. For more information about reducing your risk of worsening melasma during the summer and to discuss ideal treatment options, please reach out to set up a visit with one of our dermatology providers.  To book an appointment with Shannon Driscoll, click here.