5 Ways to Maintain Healthy Skin
November 11, 2020 by VitalSkin Dermatology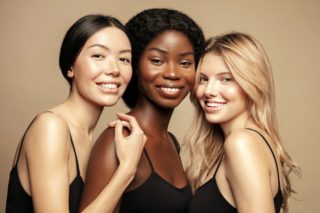 We all want to have that healthy glow when it comes to our skin, but sometimes it just doesn't seem possible. We'll have great days, sure, but then soon enough we are back to feeling drab, splotchy, and wan. How can you maintain your skin in its best shape to make sure that you have that healthy glow as much as possible? 
Here are five great ways to maintain healthy skin and ensure that you have your glow on. 
1) Exercise and Sleep Well
Regular exercise helps give skin that healthy glow. One word of caution— try to avoid exercising in makeup and always make sure to wash your skin well after a good sweating session. At the end of the day, make sure you get the sleep you need, too. Nothing can make a complexion look drab like two hours of sleep. 
2) Eat Well
Maintaining great skin is easily done when you do one thing: eat well. Eating well means consuming clean, healthy, and whole foods. Fried foods, processed foods, and junk food are all easy ways to clog your skin and cause problems. One of the biggest culprits? Sugar. 
Many people don't realize that consuming too much sugar can actually cause problems for your skin. Since sugar causes a number of other problems in the body as well, it may be a good idea to limit sugar intake to a few treats now and then. 
3) Moisturize
After you wash your skin in the morning and the evening, always make sure to moisturize. Many people who have oily skin think they need to avoid moisturizing. Depriving the skin of moisture, however, can lead to an overproduction of skin oils, compounding the condition. Always make sure to moisturize daily with a moisturizer that works best for your skin's specific needs. 
4) Hydrate
It can never be said enough— hydrate! While the classic recommendation is eight glasses of water a day, this maxim doesn't hold true for everyone. What you do want to do is drink water regularly and avoid "hydrating" with sugary drinks. Water not only helps flush toxins from the body but also helps keep the skin on the face looking fuller and plumper. 
5) Consult with a Dermatologist
You shouldn't limit seeing a dermatologist to those times when problems come up. Seeing a dermatologist regularly is a great way to keep skin healthy and also slow down the process of aging. Techniques such as skin mapping and skin analysis can help you and your dermatologist uncover your problem areas and develop a treatment plan that keeps your skin looking healthy and glowing in the long term. a dermatologist can also help you identify whether you have any allergies or sensitivities that might be compounding various skin conditions. 
Having great skin doesn't have to be that complex and there are plenty of great professionals out there who are ready and willing to help you find your way. With the right changes to your lifestyle and the help of a dermatologist, you can maintain clear and glowing skin at any age that will give you more confidence and peace of mind.