Transitioning Your Skin Care from Summer to Fall
October 5, 2022 by Claire Ring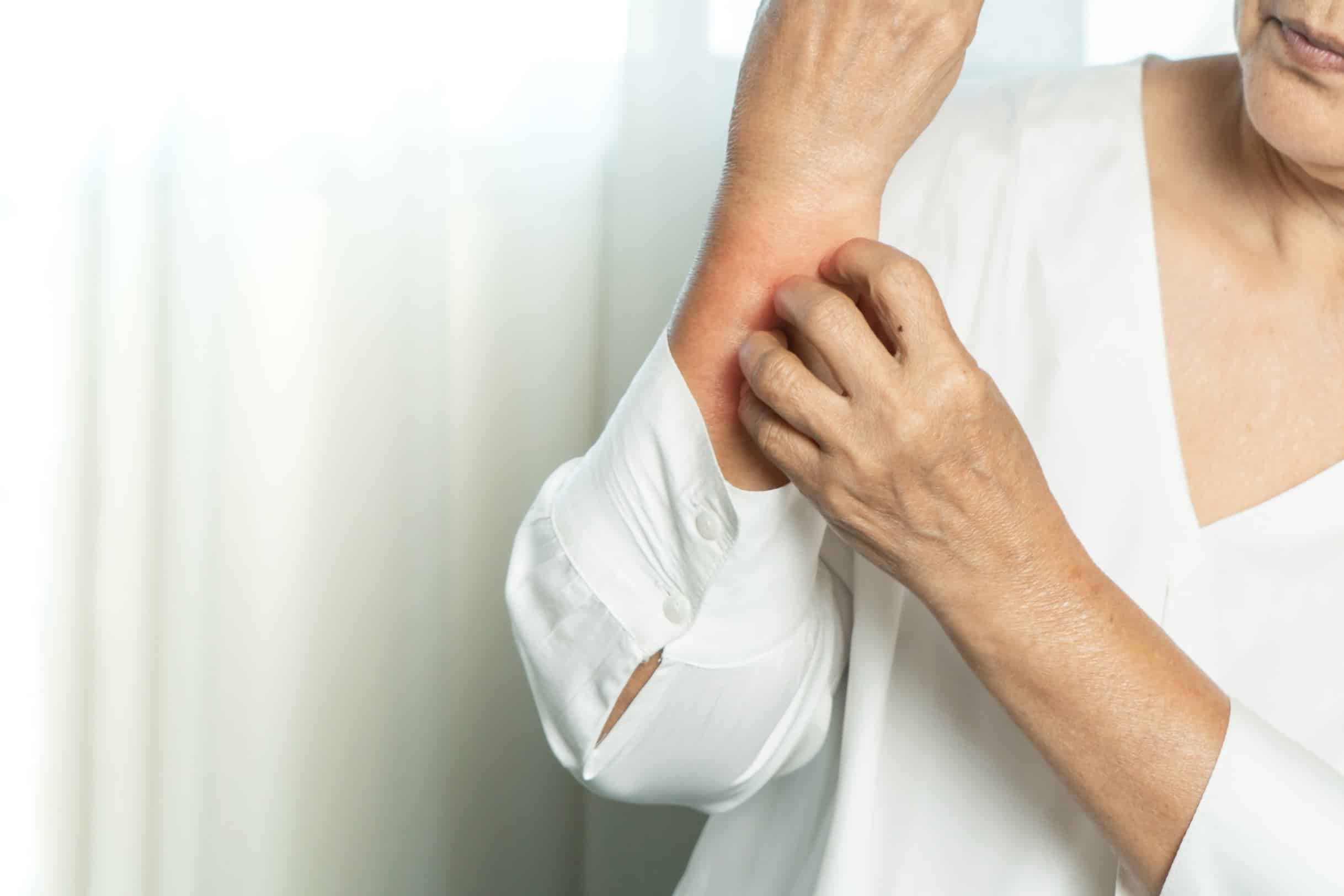 Now that fall is here, it's time to talk about skin care! Autumn's colder temperatures and decreased humidity result in stale, dry air and even drier skin. Combining this with the dry heat from radiators and heaters creates the perfect environment for skin problems including eczema and dry, itchy skin. That's why fall is a great opportunity to review your current skin care regimen. It's wise to approach skin care the same way you would your wardrobe – according to the season. 
What causes my skin to become dry in the fall?
Simply put, because our skin prefers consistency, our skin might suffer when it adapts to the new environment as a result of abrupt changes in weather. For instance, as we transition from summer to fall, temperature and humidity will rapidly drop, so the skin will have to work harder to maintain adequate hydration as cold weather and winds start to kick in. The dryness and irritation that accompany this transitional time are caused by the abrupt change in temperature, as well as lifestyle changes people make when the temperature drops off, such taking hot showers and switching on the central heating in their homes. This can result in cracks in the outer skin layer, loss of hydration and inflammation – all of which can seriously impair the general health of your skin. The disruption of the skin barrier makes the skin more prone to inflammation and irritation, which causes these symptoms. 
Skincare Ingredients to Include for Dry Skin
Vitamin C
It is tricky to maintain healthy skin in the winter with excess warm, dry indoor air, which leads to issues like redness, flaking, irritation and itching. You might want to choose a vitamin C-infused serum when looking for a solution to relieve uncomfortable dry skin. Applying vitamin C topically to skin nourishes, hydrates and protects it. Taking a daily supplement of the essential nutrient also has many advantages, including enhancing immunity and improving skin texture. All season long, using a high-quality vitamin C serum is likely to leave skin soft and glowing. 
In addition to providing hydration that reduces symptoms like irritation and itching, a quality serum also creates a protective shield that helps prevent the signs of dry skin from returning. A serum high in vitamin C helps lighten dark spots and brighten skin by shielding it from free radicals and reducing melanin production. It can also reduce the visibility of wrinkles and lines and shield skin from the sun's rays.
Sunscreen
Even when the temperature drops, you should still apply sunscreen daily. If the weather is cooler and less humid, you might prefer a more robust sunscreen or a moisturizer with SPF already included. When indoors, an SPF 30 can help block blue light from electronic device displays as well as sunlight that enters through windows. When used outdoors, sunscreen aids in preventing windburn, the burning and erythema your skin may experience after being in the cold. 
Skincare Ingredients to Avoid for Dry Skin
Exfoliants & Retinoids
Reduce your use of potent ingredients like retinoids and glycolic acid as the temperature drops. Exfoliation in general is a tricky topic because, whether it's cold outside or not, it's very simple to overdo it. Tiny cracks in the skin barrier can be caused by excessive exfoliation and result in increased inflammation and hydration loss. If your skin is constantly inflamed, irritated, itchy or even in pain, you're probably treating it too harshly. Use glycolic treatment pads (like alpha hydroxy acid) or a mask to help remove discoloration brought on by the summer sun no more than once a week to prevent that. 
About the Author

Dionne Martin is a licensed aesthetician at VitalSkin affiliate, Dermatology + Aesthetics located in the Streeterville neighborhood of Chicago. To book an appointment with Dionne, click here.